Forget the stress of airport transfers…
CAB Limousines will handle all your airport transfers to and from the Geneva and Zurich airports.
Get off the plane, sit back and relax.
CAB Limousines will handle all your transfers to –or from –the airport, to your hotel, your meetings in town, your holiday destination and the ski resort of your choice: Gstaad. Saint-Moritz, Verbier, Megève or Courchevel…
You can reach the airport from Geneva or Zurich with complete peace of mind and on time, having enjoyed the comfort of our limousines. You can also benefit from our exclusive stand-by service: we will wait for you in the arrivals hall after your flight at no cost, even if your flight is delayed. You can retrieve your luggage without stress.
Try out the comfort and spaciousness of our limousines
Travelling in a group or with your family can be a real headache and your arrival at or departure from the airport can be a nightmare. Not with CAB Limousines.
CAB Limousines drivers are specialists in airport transfers, both in terms of on-site reception and during your journey. With the ability to handle up to 16 passengers, they will do everything they can to ensure that all your luggage, even the largest, is loaded, so that you can quench your thirst and explore Switzerland, a very beautiful country.
We are particularly attentive and can welcome people with reduced mobility in our high-capacity limousines.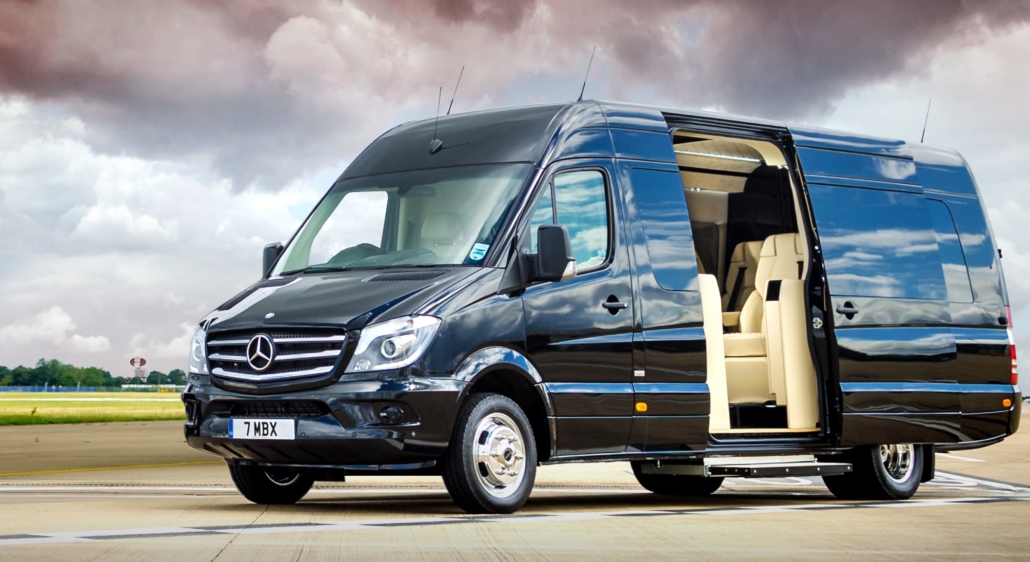 Book your transfer to/from the airport now through CAB Limousines' online booking service.
Take advantage of our attractive prices and let your private driver drive you… you've already arrived.
Standby service
We offer you the first hour of waiting for long trips, including airport transfers (if your flight is delayed, for example).
International service
We are professionals in international reception and we can provide a reception hostess at the airport and an interpreter if necessary.
Premium Service
We will provide you with a bottle of water, a refreshing towel, a Wi-Fi connection and TV screens in all our vehicles.
High-capacity service for reduced mobility
Our high-capacity vehicles, Mercedes-Benz V-Class vans or Sprinter minibuses can accommodate up to 16 passengers and their luggage. They are equipped with an equipment package adapted for people with reduced mobility.